ANALYSIS SERVICES
"YOUR SATISFACTION IS OUR ETERNAL PURSUIT"
* One-step service to help you remove barriers efficiently when extending global market.
* Diverse forms of cooperation for your choosing.
* All data is only for you, and would never be revealed to any other companies.
Strictly according to the Good Lab Practice management, GLP Joint Lab offers variegated analysis service, make the reports meet the requirement of local agriculture ministry.
1)Analysis for five batches:
- active ingredient;
- significant impurities present at/more than 0.1%;
- relevant impurities;
- residual solvent;
- water/moisture;
- inorganic salts;
- solid insoluble material
- Residue on ignition(Ash content)
2) Screening, profiling and identification of impurities
3) Preparation and certification of impurity standards
4) Quality control
5)Development and validation of new technologies, methods, standards, equipments for chemical analysis
6)Determination of physical-chemical properties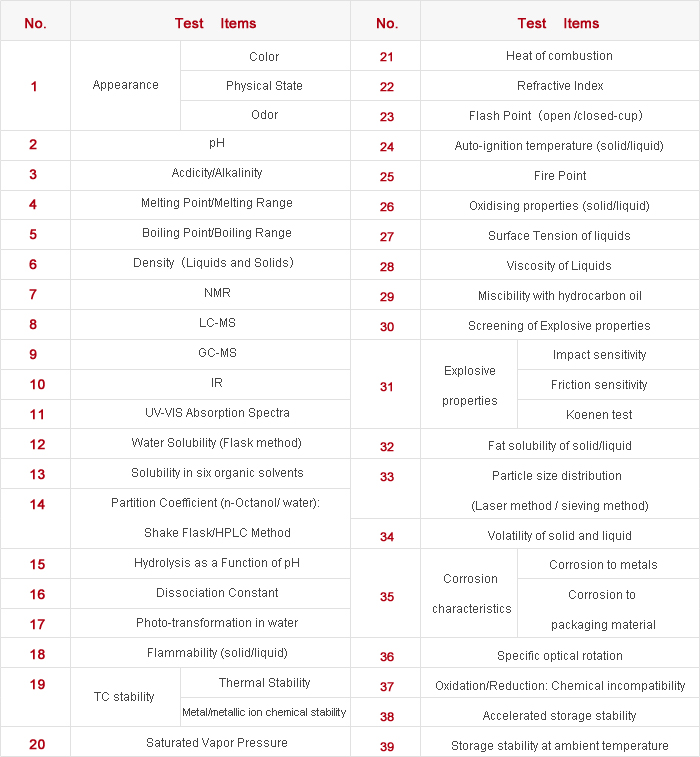 We force on the registration data bank development. The registration staff have abundant knowledge and skills, and have a better understanding of the laws and regulations of pesticide management. We could offer the optimal process suggestion for our clients, to reduce the risk of pesticide registration.
1)Registration process consulting
- declaration material and process
- laws and regulations of registration
- expense budget
- Time Fame
2)Analysis process consulting
3)Registration symposium
Over 60 years of laboratory management experience, GLP Joint Lab owns over 90% engineers. We are familiar with the establishment and operation of lab at home and aboard. We could provide the comprehensive training for analyst, as well as the training of laboratory ability declaration, daily management and quality control system.
1)Training of analysts, consultation
- basic knowledge teaching
- staff basic technical ability training
- analyst training
- instrument operate and maintain training (HPLC, GC, IR,UV, NMR``````)
- project protocol training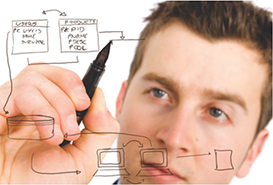 2)Establishment of analytic laboratories..
- review laboratory establishment
- equipment installation and commissioning
- laboratory ability declaration
- laboratory daily management
- Construction of quality control system